Simplicity
SRECTrade handles everything from set up to REC sales. Once RECs are created, we make sure that the RECs are sold for the highest prices.
Transparency
Track where customers are registered, which customers are selling their RECs and see how much money you've made through referral fees.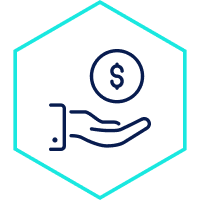 Referral Fees
Receive a partner referral fee on every management service fee collected by SRECTrade when you become a partner.